Kids Martial Arts
Kids Martial Arts is a fun activity that will enhance every aspect of your child's life focusing on life skills such as goal-setting, integrity and discipline to make your child a great person inside and outside of the dojo.
Read More
Kinder Kicks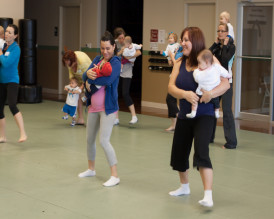 Kinder kicks is a program developed for parents and children to exercise, learn and play with a martial arts flair. Through Brad Hope's Kinder Kicks program children use perseverance, self-control, courage and respect.
Read More
Gracie Jiu Jitsu
Brad Hope FMA's Gracie Jiu Jitsu classes are focused on helping our students achieve their fitness and self-defense goals. Our students are able to train realistically in a safe environment with our dedicated instructors that will help each student to succeed!
Read More
Beginner Classes Enrolling Now! Kid's Martial Arts in Smithfield Teaches Discipline & Self Confidence!
Experience the Best Martial Arts Training Center In Smithfield!
See results in no time! We are conveniently located near Kuranda, Redlynch, Cairns, Freshwater, Brinsmead, or Smithfield, Queensland. If you want to get in shape and learn real Kids Martial Arts, Kinder Kicks and Gracie Jiu Jitsu then Brad Hope Family Martial Arts is the perfect place for you!